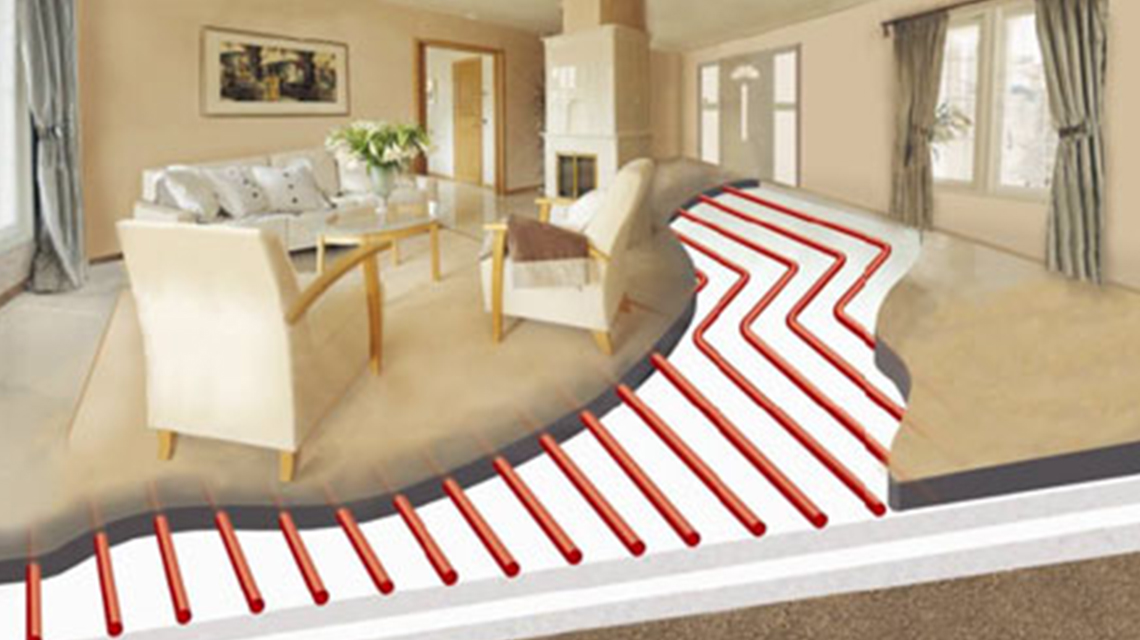 Make Heated Floors Part of Your Next Project
Imagine the comfort of putting your bare feet on the heated floors of your dream home installed by McNabb Construction.  To help you experience this every day, McNabb Concrete Forming and Construction offers a range of air-heating and hydronic floor solutions in Grey, Bruce and Simcoe counties manufactured by Legalett.
Air-heated GEO-slab
Air-heated GEO-passive
Air-heated GEO-basement
Air-heated suspended slab (non structural)
Air-heated conventional basement (non structural)
Hydronic alternative for all of the above.
What is a GEO-Slab Insulated Foundation?
A GEO-Slab Foundation, or GSF, is a type of slab-on-grade monolithic concrete slab and foundation system offering many advantages for building construction - initially designed for frost protected shallow foundations and popular today with the movement towards energy efficient, sustainable construction.
A GSF can be designed for three building types:
An unheated building relying on geothermal heat.
Heated building - unheated slab relying on the building's conventional heated floor system, i.e. HVAC system.
Heated slab supplied with any form of in-floor radiant heating from a hydronic or an electric, closed loop warm air delivery system.
A GEO-Slab system from McNabb Construction is a composite design based on a combination of reinforced concrete and non-reinforced concrete and integral structural Expanded Polystyrene (EPS) insulation.
The combination of EPS polystyrene foam and concrete is an ideal blend of building materials offering:
high strength
high insulation value
versatility
ease of use
relatively low cost
sustainability
Legalett's GEO-Slab system offers a cost-effective green solution, providing efficiencies in price and in materials consumed through simplification of the foundation design and reducing a building's carbon footprint during  construction and use. The cost and energy savings of a GEO-Slab Insulated Foundation are realized in a number of different areas.
Minimal excavation is required (stripping of topsoil versus digging over 4' into the ground).
A single concrete pour for the slab is required, compared to two and sometimes three pours for footings, slabs and frost walls.
Supplementary footing drainage, i.e "Big O" is greatly reduced or eliminated as there is no worry about flooding.
No sump pumps are required
The Legalett Air-Heated ICF GEO-Slab Foundation for Heated Floors
Pipes are cast into the concrete slab through which warm air is circulated through a heating unit. With the aid of a fan, the warm air travels through the pipes heating up the whole floor/foundation. The system is simple, safe and economical!